Organic Foot Care Gift Set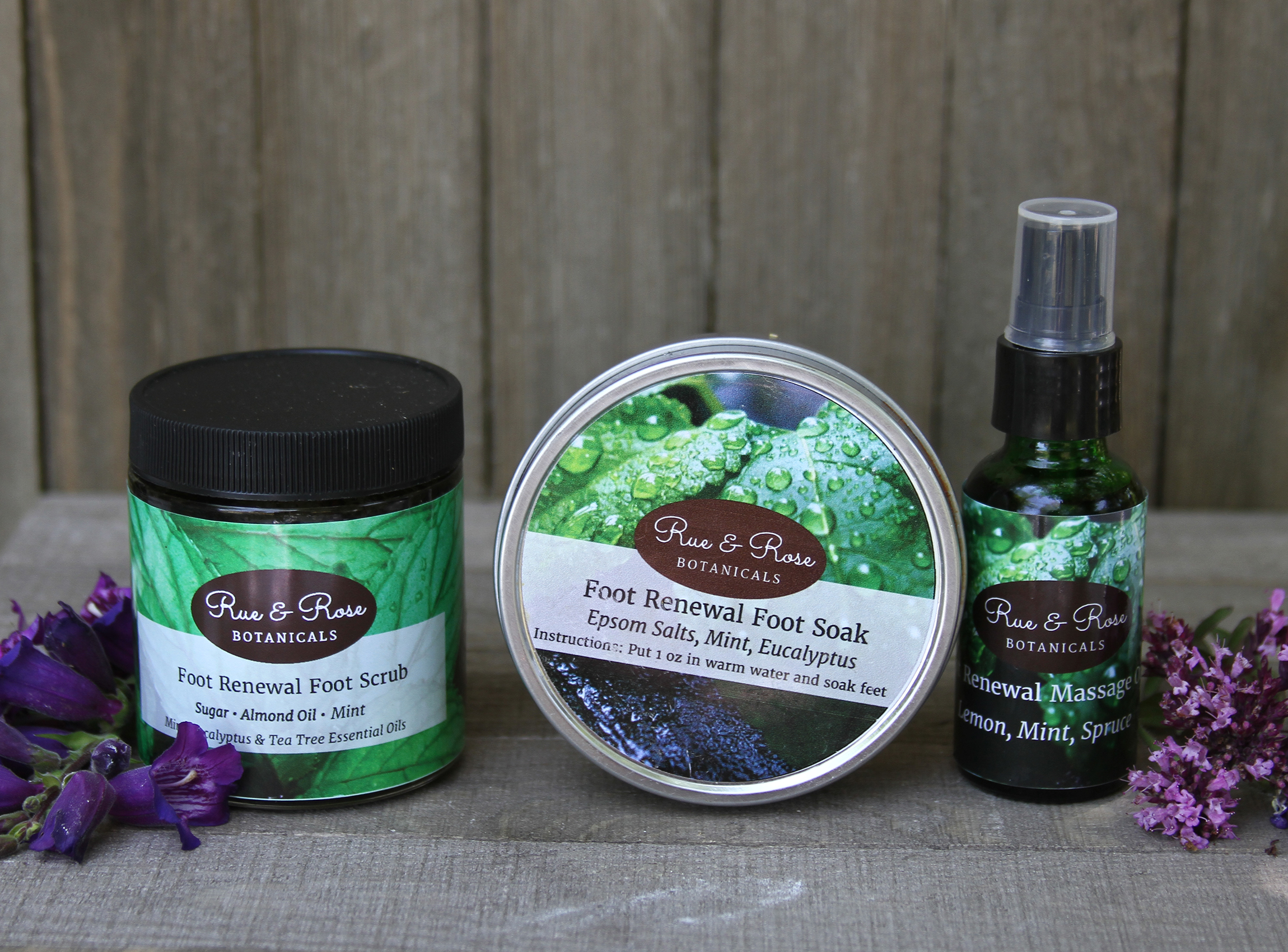 Organic Foot Care Gift Set
All organic, all natural and paraben free, our delightful foot care gift set comes highly recommended by our own massage therapist. We made this set especially for her and she loves it!

The three-piece gift set includes our Foot Renewal Soak, Foot Renewal Scrub and our wonderfully energizing Foot Renewal Massage Oil. Our renewal line is made with all organic herbs grown on our own land. Our Soak, Scrub and Massage Oil contain mint, eucalyptus and tea tree herbs as well as natural essential oils.


These are full size products, not trial size, and all three come in an recyclable, eco-friendly poly/cellophane bag decorated with flower petals and tied up with a bow ready for gift giving!


STEP 1: Soak in our Epsom salt, herb-based Foot Renewal Soak in warm water. 


STEP 2: Exfoliate dry skin away with our organic sugar and mint based Foot Renewal Scrub.


STEP 3: Massage feet with our energizing Foot Renewal Massage Oil. A wonderful mixture of jojoba, almond and grape seed oils with a special blend of essential oils!


This set is perfect for someone who is on their feet all day! Contains a 4 oz foot soak, 4 oz scrub and 1 oz massage oil. Handmade in the USA.
If you have any questions regarding this gift set, just hit the "Ask a Question" button next to the price and we will get back to you within 24 hours!


Thank you for shopping at RueandRoseBotanicals!
DISCLAIMER:
The information provided is meant for informational purposes only do not rely only on the information provided if you have a health issue. In case of a serious injury or other issue, please consult a trained professional. We are not licensed physicians and can't diagnose, treat or cure or prescribe medications for you. This disclaimer acts as the explicit waiver of any liability. Information on this website has not been evaluated by the Food & Drug Administration (FDA).