Organic Arnica and Eucalyptus Gift Set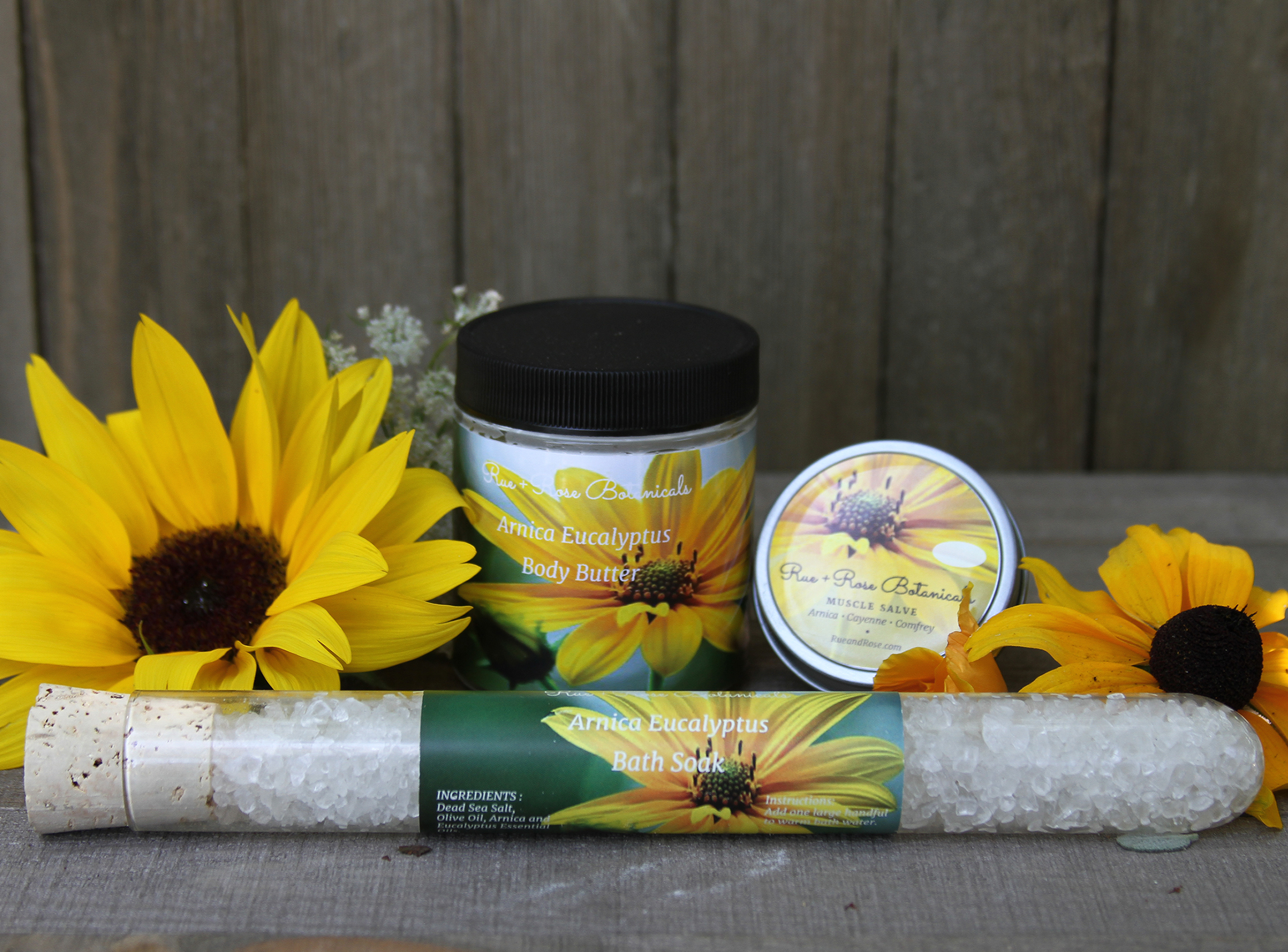 Organic Arnica and Eucalyptus Gift Set
A wonderful gift set for the athlete in your life, our invigorating Arnica and Eucalyptus Gift Set includes our:
🌿 Arnica and Eucalyptus Bath Salts (3 fl oz) to relax tired muscles.
🌿 Muscle Salve (1 fl oz) to soothe sore muscles, aches and pains.
🌿 Arnica and Eucalyptus Body Butter (4 oz) to nourish and remoisturize your skin.
Arnica oil is known for its pain-relieving and health-promoting properties, while eucalyptus oil will help to boost your immune system and protect you from a variety of infections and relieve respiratory conditions. All three products arrive in a gift box ready for gift giving. Plus, all ingredients are organic! Handmade in the USA.
QUESTIONS?
If you have any questions regarding this gift set, just hit the "Ask a Question" button next to the price and we will get back to you right away!

Thank you for shopping at Rue and Rose Botanicals!