Rose and Hibiscus Skin Care Gift Set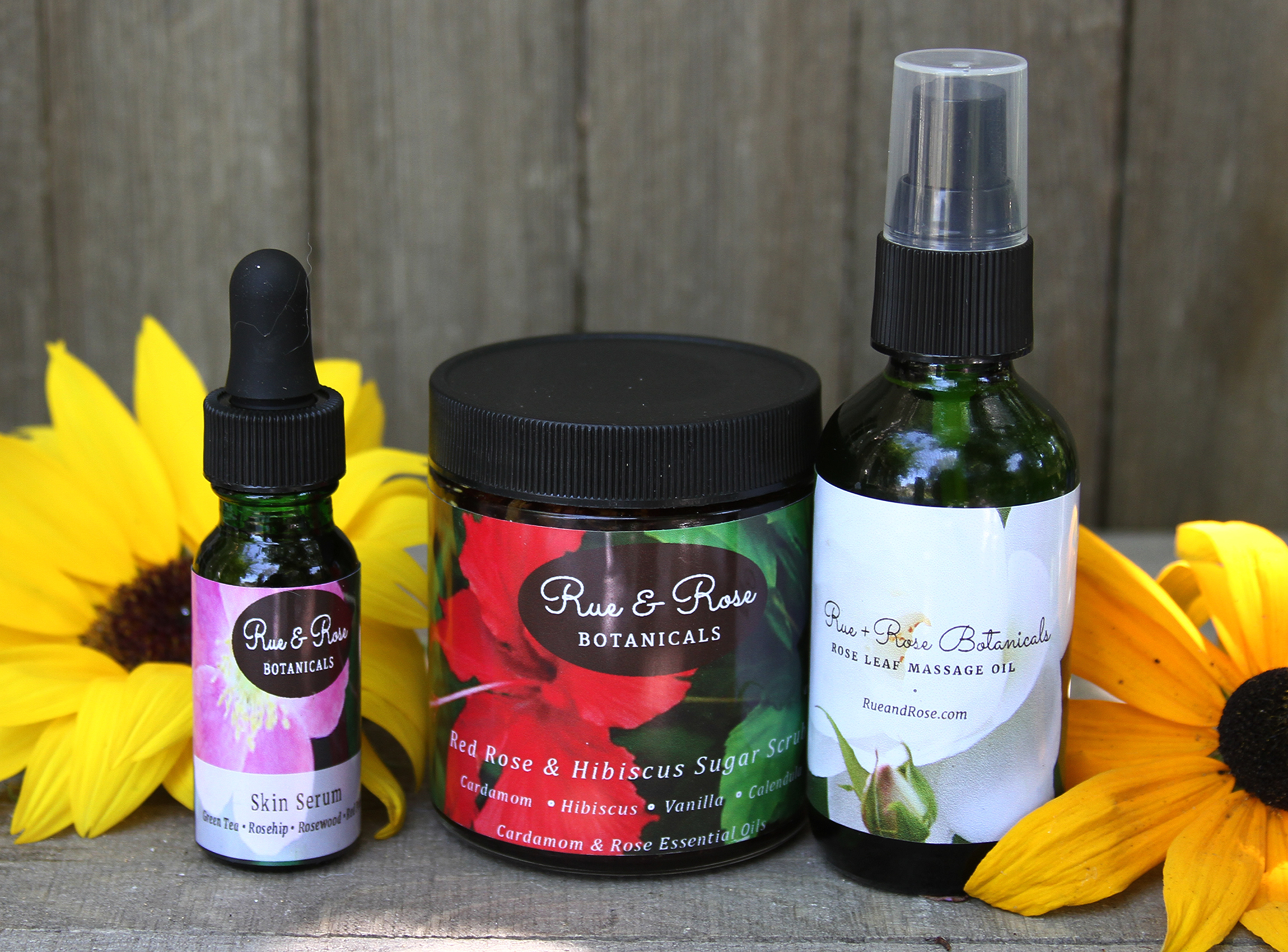 Rose and Hibiscus Skin Care Gift Set
A wonderful gift for the rose lover in your life, this luxurious skincare gift set is the ultimate pampering package. It includes our:
🌹 Skin Serum with Rosehip Oil (.5 fl oz) to restore skin cells, reduce lines and repair damaged skin cells.
🌹 Rose Leaf Massage Oil (2 fl oz) featuring jojoba, almond and grape seed oils along with rose petal absolute and rose leaf absolute.
🌹 Red Rose and Hibiscus Body Scrub (4 fl oz) featuring organic brown sugar, organic cane sugar, organic red rose and hibiscus petals.
Roses have therapeutic benefits that relax the body, reduce stress and promote glowing skin. They also contain natural oils and sugars that will lock moisture into dry skin. All three products arrive in a gift box ready for gift giving. Plus, all ingredients are organic! Handmade in the USA.
People RAVE about our rose products:
"I am so happy I finally found the perfect face serum!" Amanda G:
"I am 100% in love with the Red Rose and Hibiscus body scrub." Maquita W:
QUESTIONS?
If you have any questions regarding this gift set, just hit the "Ask a Question" button next to the price and we will get back to you right away!

Thank you for shopping at Rue and Rose Botanicals!